our address
26 Lancaster Place
Wimbledon Village
London
SW19 5DP
Tel : 020 8946 6827
Email Id : enquiries@lifeproperty.com
Our Completed Projects
Life acquired two parcels of land for the development of a stand alone Pizza Hut and a KFC Drive-Thru within Solstice Park, a 160 acre site adjacent to A303 at Amesbury. The site is besides a Whitbread pub and Petrol Filling Station and new Holiday Inn. The development was completed in two phases in 2005 and 2006 and successfully sold to a private purchaser in Spring 2007.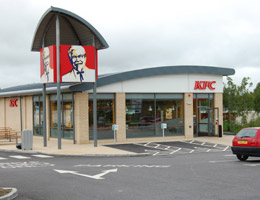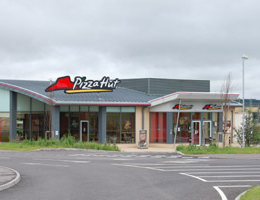 Life have acquired additional plots in 2012 and obtained planning permission for the construction of two drive thru restaurants for Costa Coffee and McDonalds. The Costa was built and completed in July 2012 opening for trade in August. The McDonalds was completed in 2013. The investment has been financed by Principality Building Society. The Costa Drive Thru is leased and operated to Life Coffee Cafes Ltd and is the twelfth store for the franchise, owned by Simon Berry.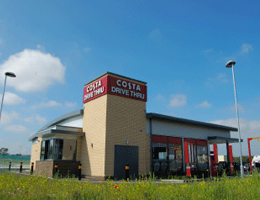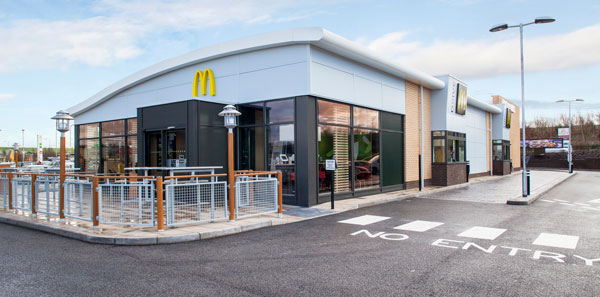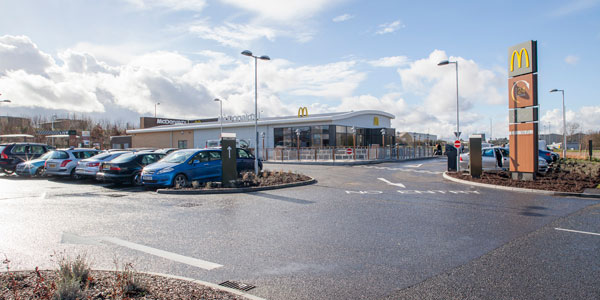 Life has acquired 12 acres at Junction 9 of M20 immediately adjacent the 140,000sq. ft. Eureka Leisure Park (pictured right). As part of Phase 3, Life has built for Whitbread plc a 74 bedroom hotel, a Beefeater Pub and a McDonalds Drive-Thru. After completion of the development term finance has been secured through Royal Bank of Scotland.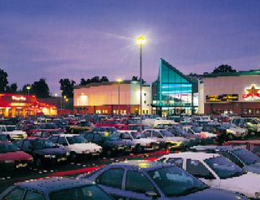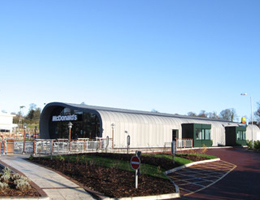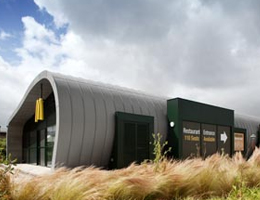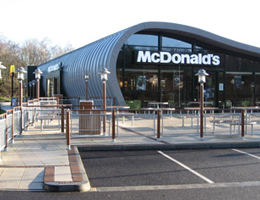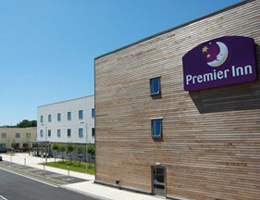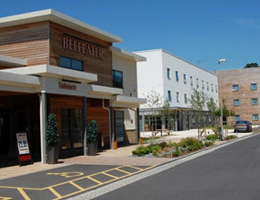 Phase 4 - During September 2010, Dobbies Garden Centres completed on the purchase of the long leasehold interest of approximately 8 acres of land from Life. Dobbies have completed construction of a 100,000 sq. ft. garden centre, which opened in March 2011.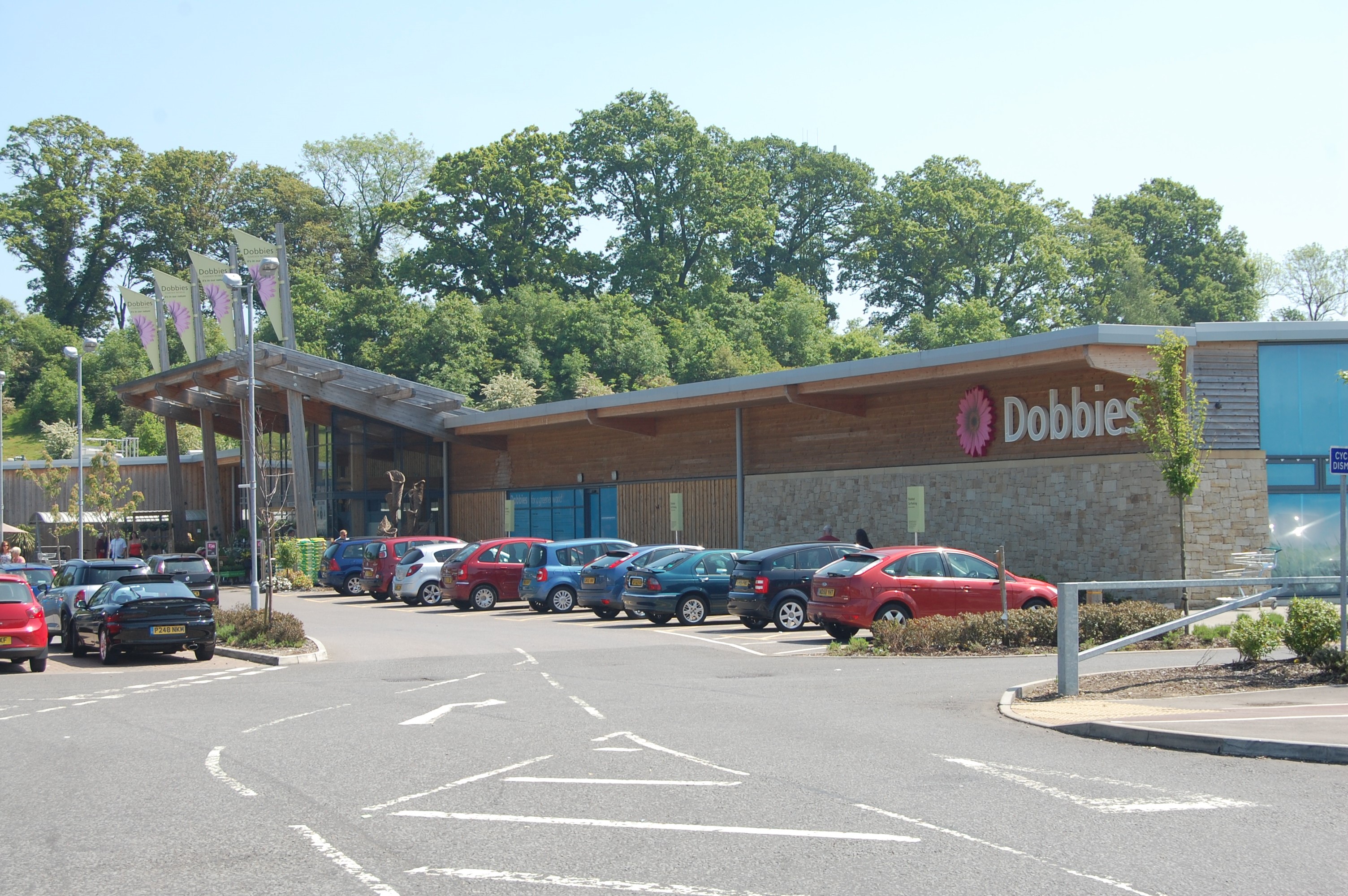 Life developed for Schrader Two Ltd a Pizza Hut restaurant which opened in 2004. A lease agreement has been signed with Wickes for 21,500 sq. ft. Planning permission was granted in May 2008 for a second phase for a 21,500sq. ft. for Wickes which was completed in 2009. Development Finance was provided by Principality Building Society.

The scheme was subsequently sold to Threadneedle.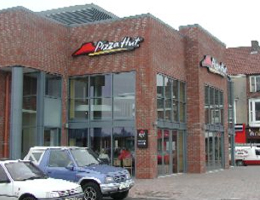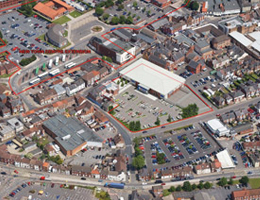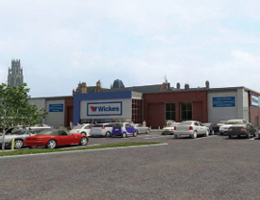 Life acquired in 2003 a former conference centre to convert into two restaurants, a retail unit and offices of 4,000 sq. ft. Phase one Lettings were achieved with Kentucky Fried Chicken, Pizza Hut and Choices Videos. Planning permission was obtained for a Second phase for Carphone Warehouse. The scheme was financed by Bank of Scotland and sold upon completion to a private investor in 2005.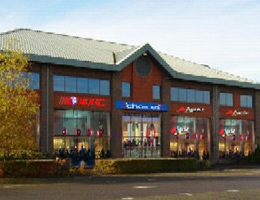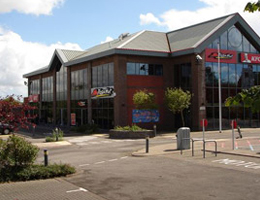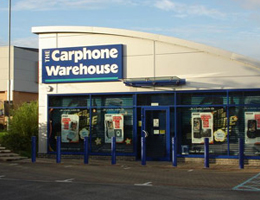 A forward funding completed in August 2014 with clients of Cordea Savills. Marsh Life (a joint venture between Life and Marsh & Baxter Ltd) are developing a 125 bedroom hotel, pre-let to Travelodge, a family pub/restaurant pre-let to Greene King, a coffee shop pre-let to Costa and a Health & Fitness Club pre–let to Anytime Fitness. A £7m building contract has been signed with Dawnus for the construction, which is started on site in September 2014 with completion in March 2016. The Gym is a franchise to be operated by Simon Berry and William Marsh and will be the first of two Fitness Clubs that they have signed.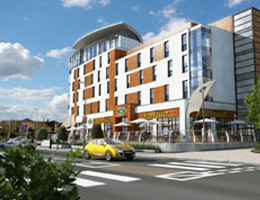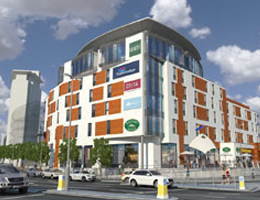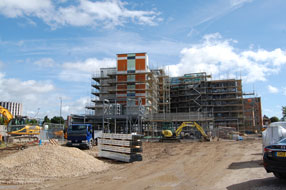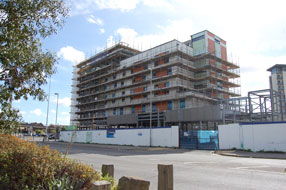 Panorama from the Health Club
Life acquired a site in 2004 located at the edge of the Town Centre on A390, the primary route through Cornwall from Plymouth to Truro.
Life constructed a 67 bedroom hotel, restaurant and retail units for Pizza Hut, Bathstore, Johnsons Dry Cleaners and Costa Coffee.
The completed scheme was sold in 2005 to a private pension of Fund Managers, Evolve.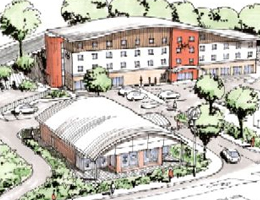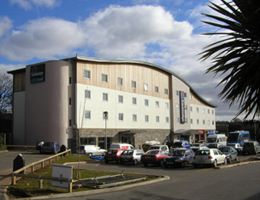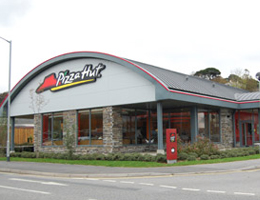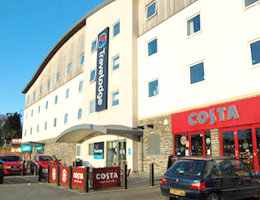 Life has acquired through a development agreement with a AXA REIM the former Mecca Bingo unit totaling 35,000 sq. ft. on two acres (edged red) at Bentley Bridge immediately adjacent to the existing leisure and shopping park (edged white).
Planning permission was obtained for the conversion of the existing building to provide 45,000 sq. ft. of leisure and retail space.
Following completion of building works in January 2010, lettings have been completed with Aldi for a new foodstore and Pure Gym for a Health & Fitness Club (occupying the entire existing building) and a further new unit of 6,500 sq ft is has been constructed for Just for Pets.
Axa has retained the Investment.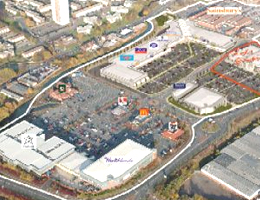 Acquired a newly built shop unit in 2011 on a long lease for sub division, letting one unit to Life Coffee Cafes Ltd for a Costa and letting to second unit for a local hairdresser. The acquisition was made in a joint company with finance from Lloyds TSB. The investment was subsequently sold in Dec 2012.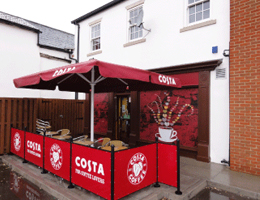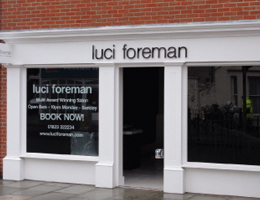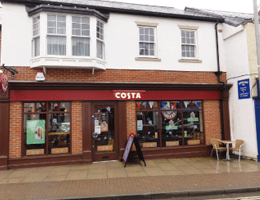 Life has acquired, in joint venture with McLaren Property, a former industrial unit close to Junction 20 of the M5 which is being redeveloped for a new food store for Aldi and a retail unit for Pets at Home. The development completes in January 2015 and has been funded by clients of Mayfair Capital.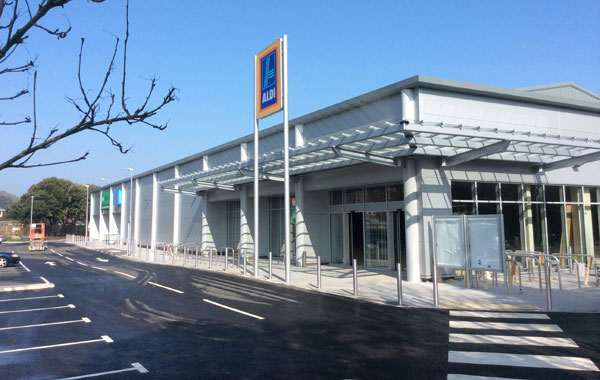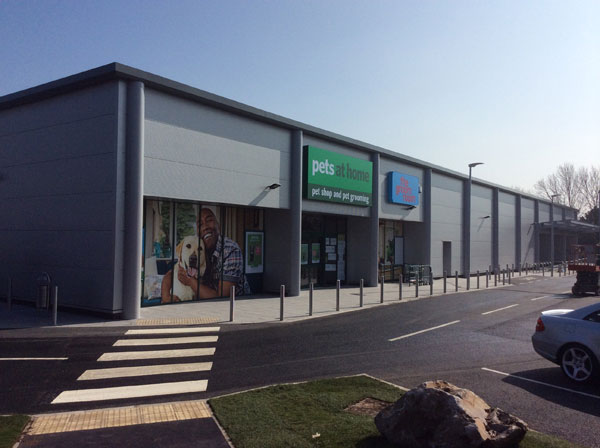 Life acquired 0.9 hectare site in the highly prominent position fronting the A36 Southmapton Road adjacent to the Petersfinger Park & Ride and Tesco store. Planning Permission for a 65 Bedroom Hotel for Premier Inn and a Drive Thru restaurant for McDonalds Restaurants was successfully obtained at appeal. The construction of the development was completed in November 2018 and the completed investment was acquired following completion of the Lease by M&G Real Estate.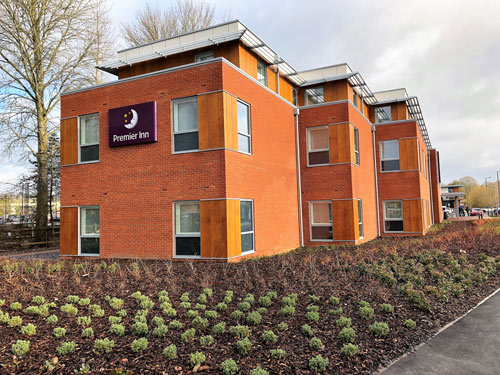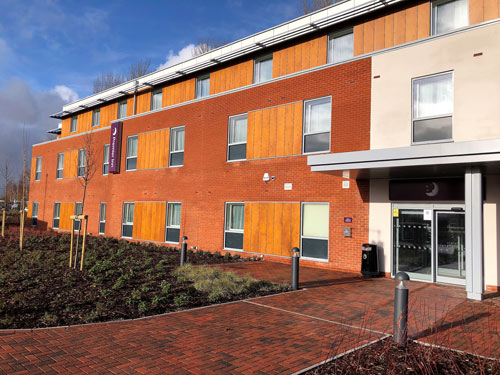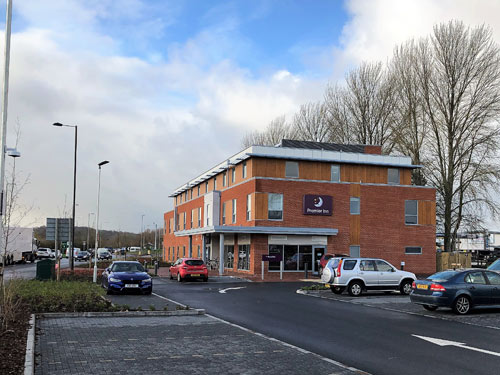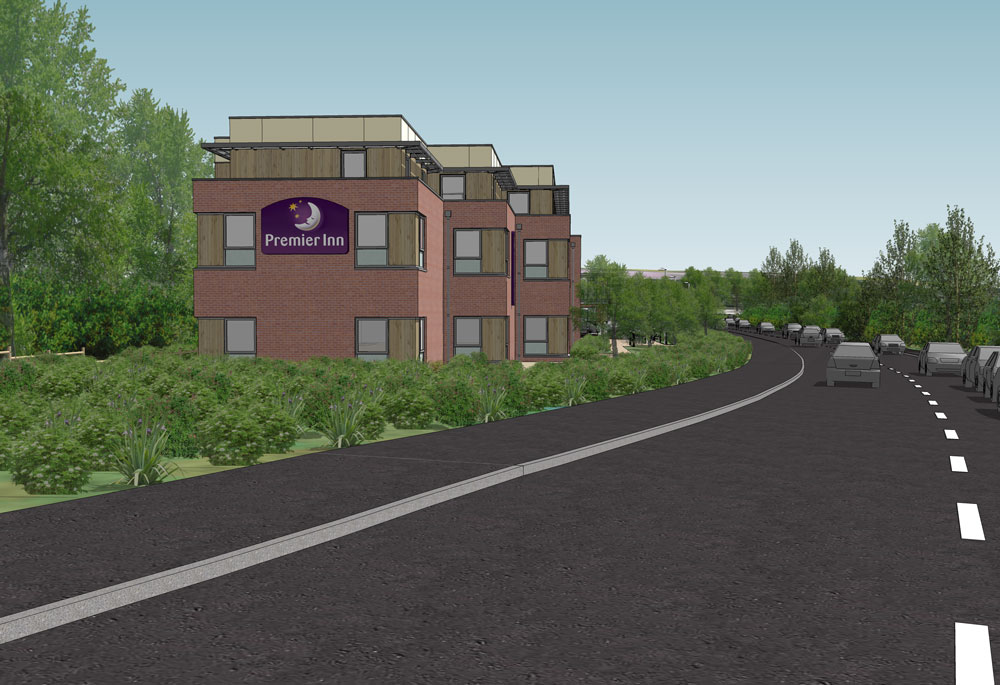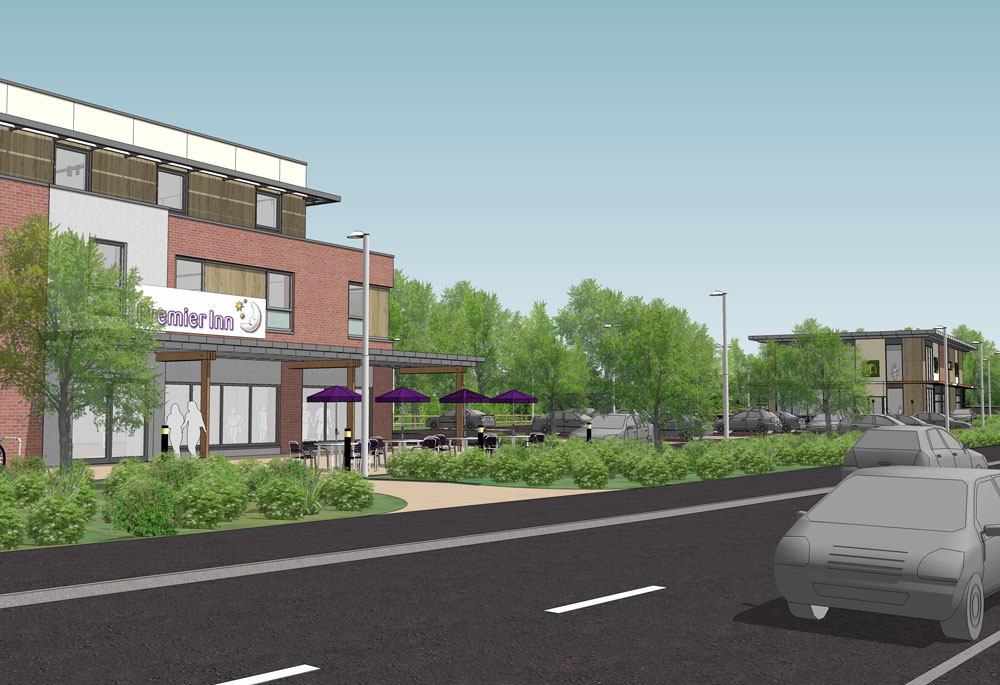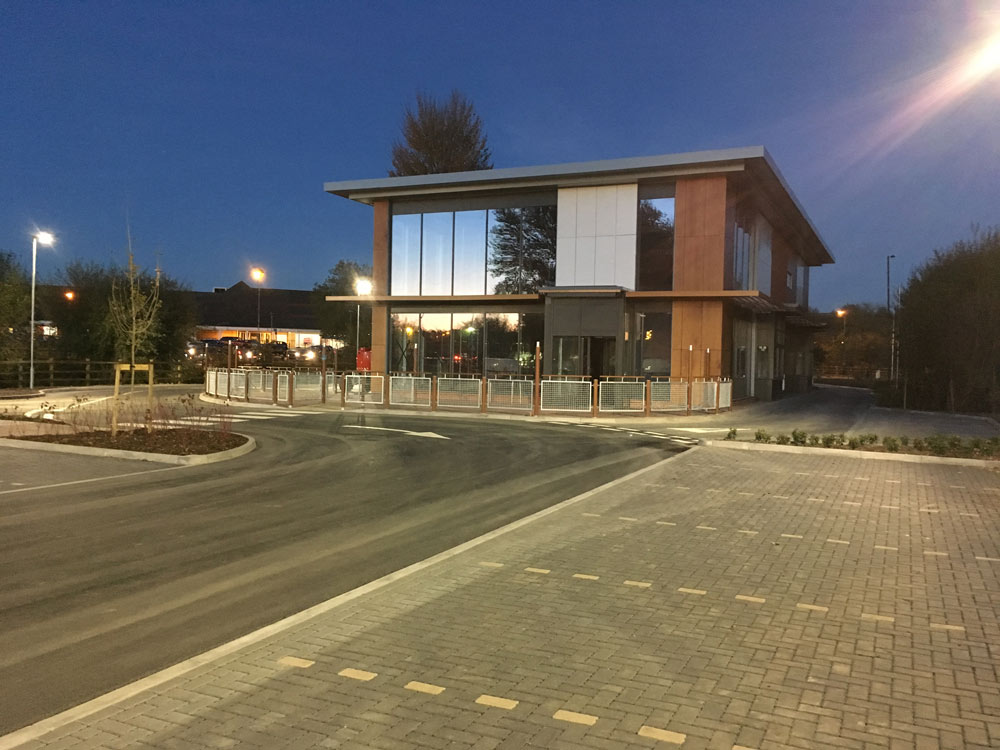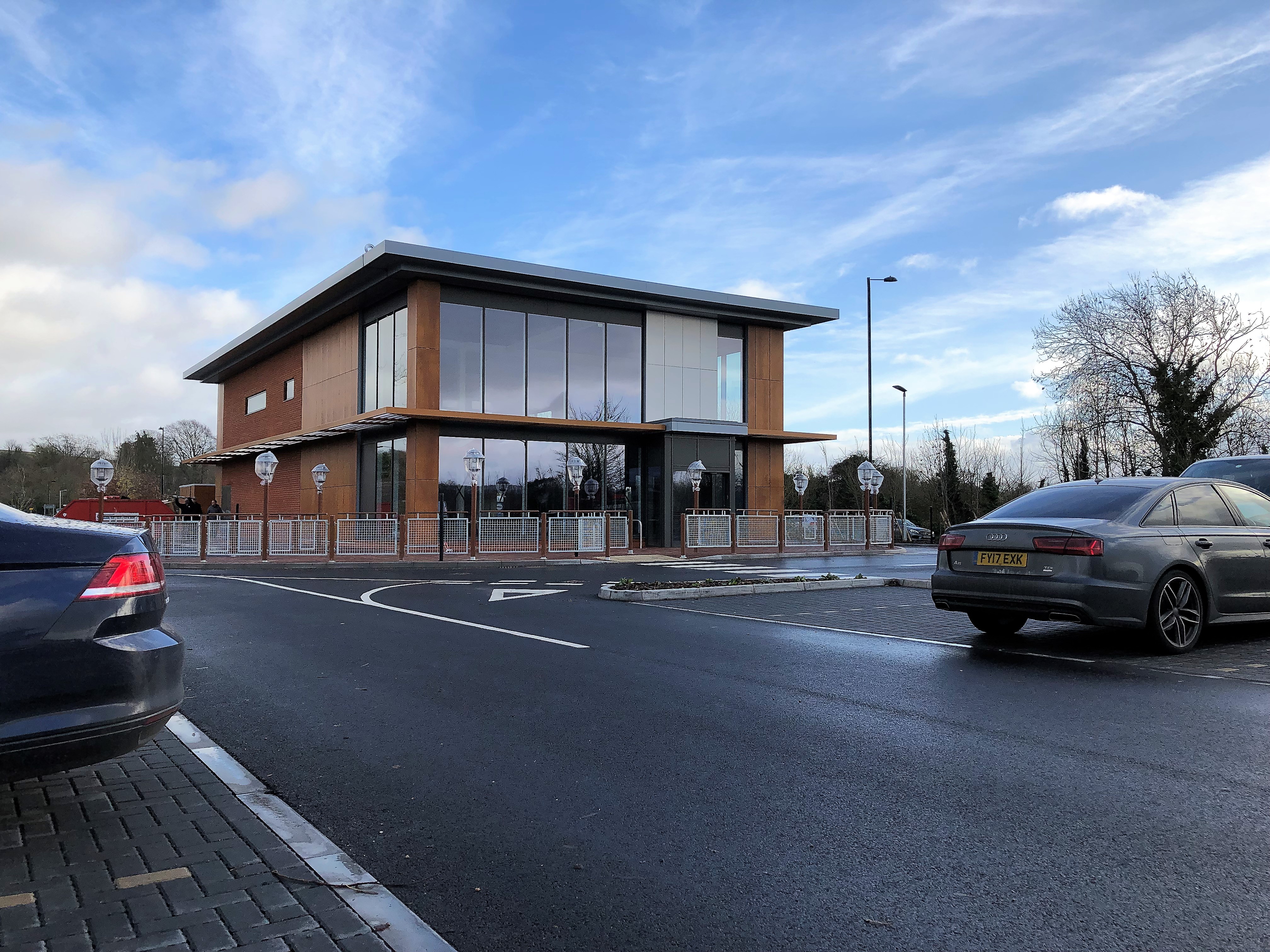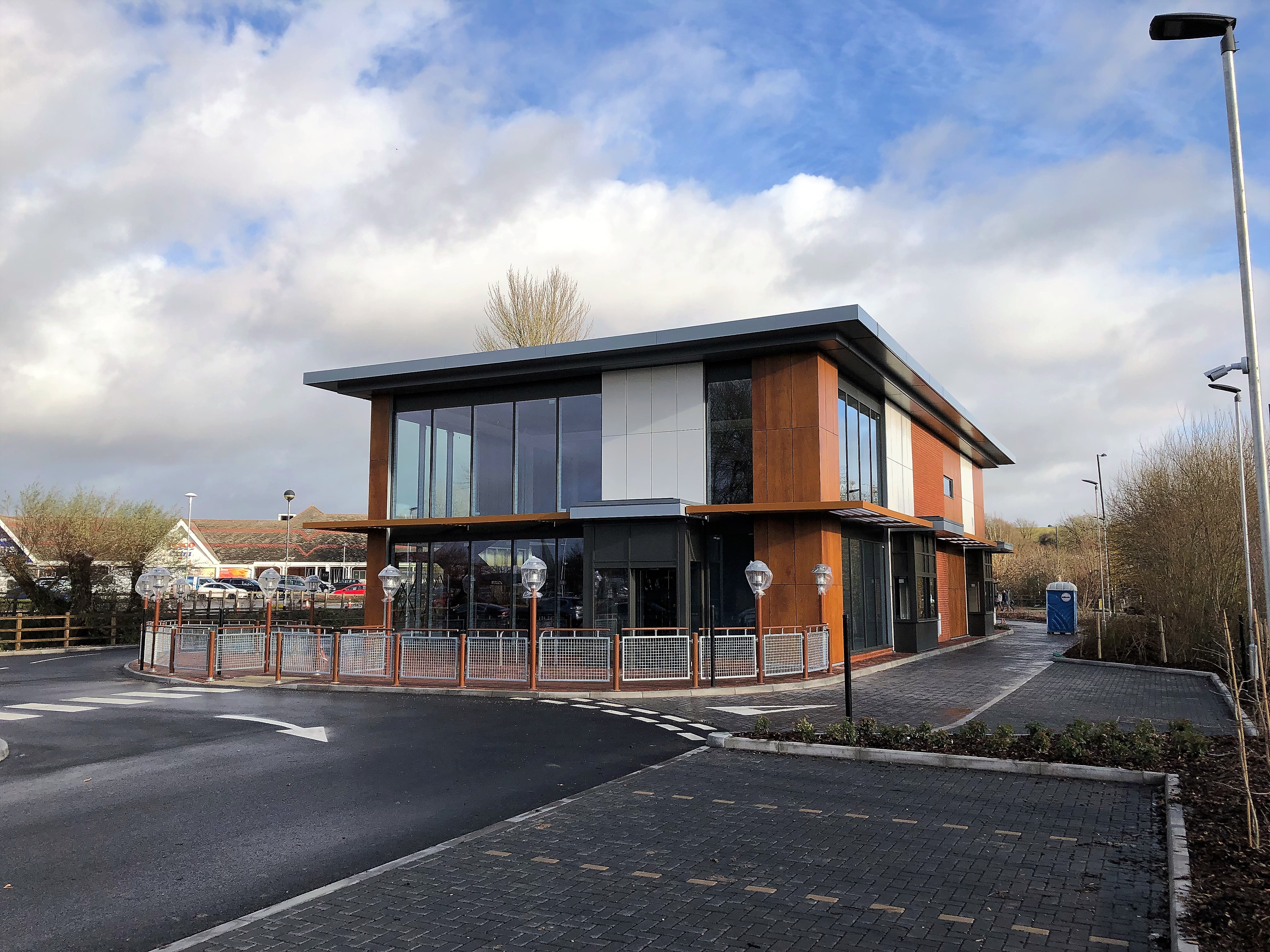 Life procured and managed the development of a drive thru restaurant for its associated operating company, Life Coffee Cafes Ltd for their second drive thru Costa restaurant. The completed development was opened in July 2013 and sold to a Council Pension Fund following opening of the store.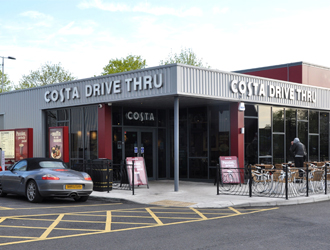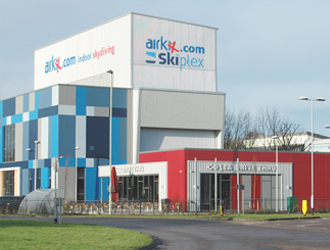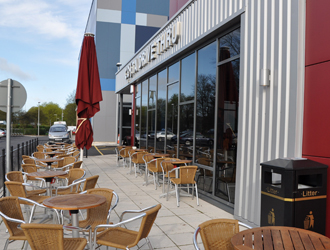 McLaren Life Ltd acquired the Dolphin Square shopping centre in Dec 2010. In April 2011 planning permission was granted for a full redevelopment of the site for over 250,000 sq. ft. of retail and leisure as well as a hotel and car park on adjacent sites.
Construction of the shell of a new 112 bed Premier Inn and Brewers Fayre was completed in May 2012 and the hotel opened in December 2012. The investment was sold in 2012 to a private purchaser.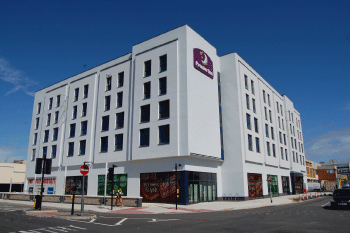 A new 380 space car park commenced construction in January 2012 and was opened in August 2012 and was managed by McLaren Life. The Car Park was let in December 2012 to North Somerset Council on a 45 year lease and the investment sold to Prupim for £10 million.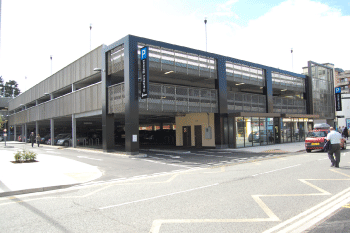 Phase 3 of the Dolphin Square regeneration was completed in October 2017. Operators for the leisure include; Cineworld with an 8 screen multiplex, Nandos, Prezzo, Pizza Express, Brazilian restaurant chain Preto, Costa, & Bone Burger, Luda Bingo, Loco Mexicana and recently the climbing centre RockPool have opened their first Clip 'n' Climb franchise. The gym unit is the second to be operated by Simon Berry and Will Marsh under the Anytime Fitness brand. The £18.5 million development has been financed by Lancashire County Council managed by Knight Frank Investment Management.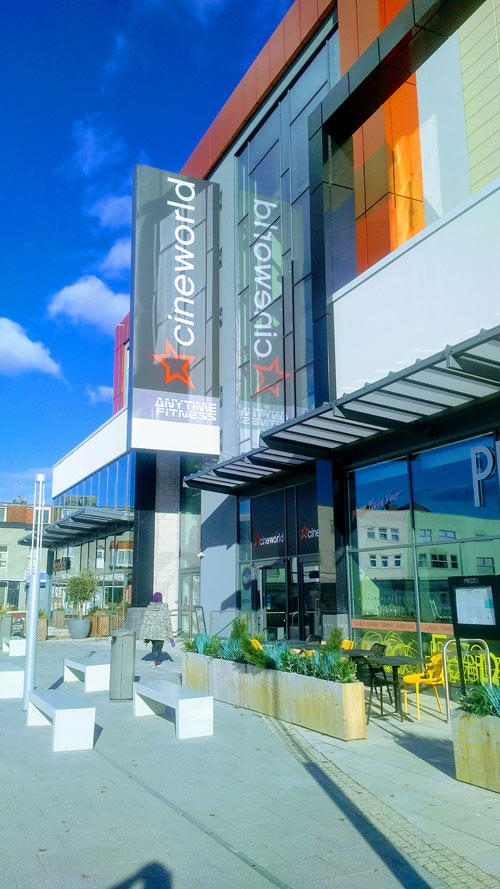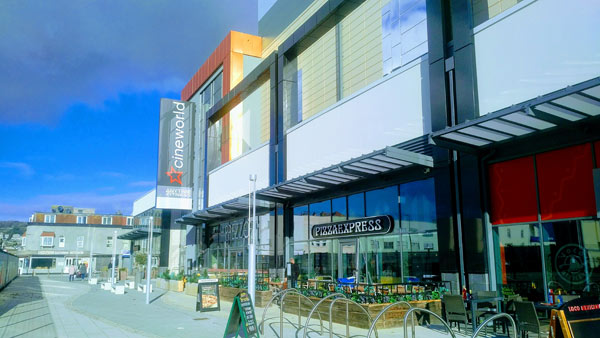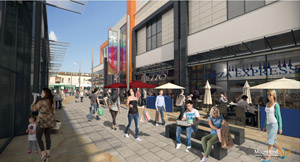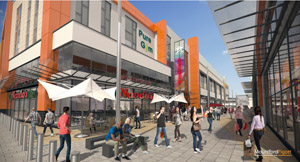 In April 2016, the Phase 4 site was sold to the Homes and Community Agency. This is part a wider series of acquisitions and proposed developments that will facilitate up to 2,000 homes being built within the town centre of Weston within the next 4 – 5 years.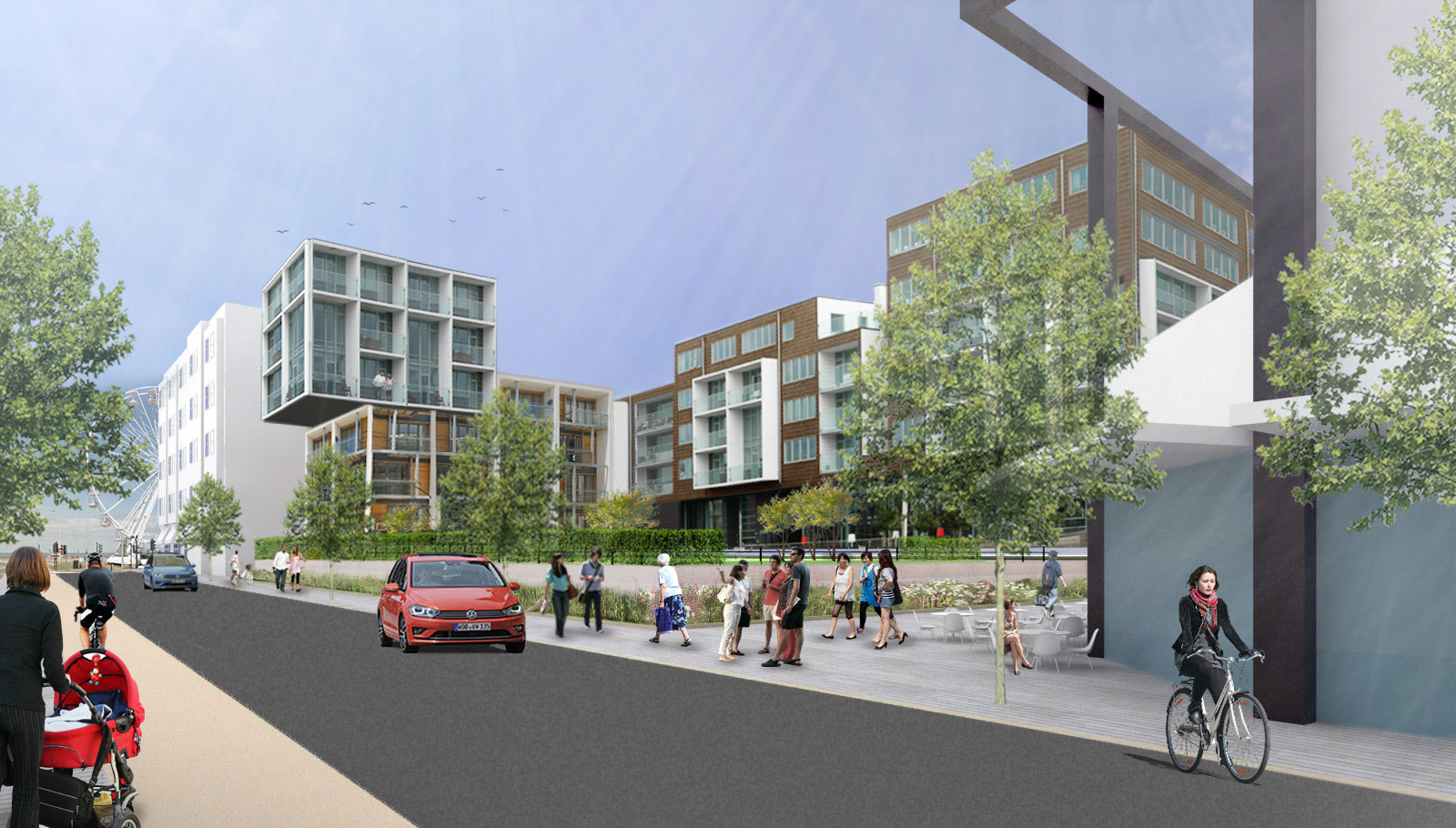 Artist's impression of a residential development on Phase 4
Life acquired a one acre site in the highly prominent location at the Junction of the A16 / A17 as part of a larger roadside development including a new Petrol Filling Station and also a Truck World (HGV stop). At this very busy location, Life will develop a drive thru for McDonalds Restaurants. The development is being cash financed for retention in the short to medium term. Planning permission was obtained in early 2018 and works to the McDonalds will be commenced in Spring 2019 for a summer opening.
In joint venture with Evolve, Life has acquired a site of approximately half an acre and procured detailed planning consent for a drive thru restaurant in October 2018. This will be let on completion of construction to Costa. The development will be cash financed and will be due to open Autumn 2019.